You often put in a lot of thinking in choosing a perfect gift for an adult. But when it comes to surprising kids, you end up buying a box of chocolates or candies. Isn't that unfair? We understand that choosing the right gift for someone who grows each day of the month in terms of brain, size, and behaviour can be tough. But, the foremost thing you can go for is the appearance and creativeness of the gift while picking one for the kids. Yes, kids love cute gifts that keep them entertained for a long. To help you through, we've made a list of kid's creative gifts that are just too cute for the little ones.
Educational & Creative Xylophone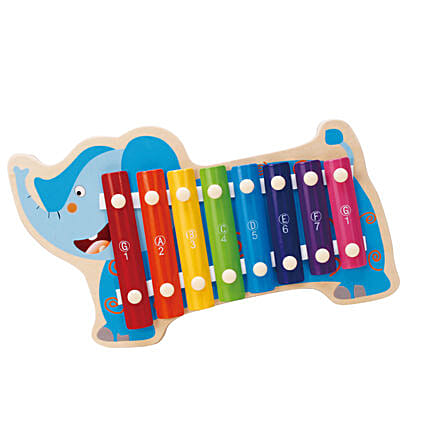 If your munchkin loves tapping on things to create music, then this Educational and Creative Xylophone is what you should order right away. A colourful wooden xylophone will help them learn colour perception and will be quite fun to play with. 
Cuddles Kids Basket With Hippo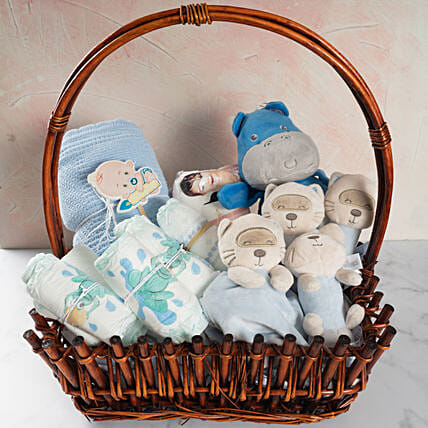 No baby will leave this super cute basket consisting of 5 adorable soft toys. And the best thing about this kids basket is that it has baby supplies like diapers, wipes, a baby blanket, etc. It is a perfect gift for newborns and new mommies.
Teach your kid alphabets and spellings uniquely with Alphabets Cactus. It consists of cactus shaped building blocks that can be fixed together to make words and learn coordination. It is a valuable kids gift that will get them excited for sure.
Spiderman 3D Chocolate Cake
Little ones bring home a lot of candies and cakes along with hands full of gummy bears. So, one of the best ways to make them happy is ordering a kids cake with their favourite cartoon characters. Here's a Spiderman 3D Chocolate cake that will get them all drooling over in no time. 
Wooden Frog Educational Toy
If you're searching for a gift that is intriguing and keeps your child busy, then Wooden Frog Education Toy is all you need. Besides being cute, it is a perfect product to foster concentration and cognitive skills in your child. And you will love some time at peace while your baby has fun-filled activity hours.
We hope these gift suggestions will indulge kids in action hours fruitfully with their utility and wow them with cuteness. So, order them for your little ones now.